Your Pearland Chiropractor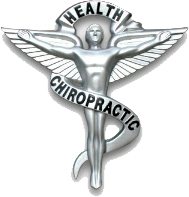 Welcome to www.backintomotionchiro.com, the website of BACK INTO MOTION CHIROPRACTTC in Pearland, TX and office of chiropractor Dr. Robin Jacobs-Rodriguez, D.C. BACK INTO MOTION CHIROPRACTIC offers treatments that no other chiropractor in our area offer. We believe that our office offers the best chiropractic care in Pearland and in the greater Houston surrounding area. We hope that you will search our website and give us an opportunity to help you with your health and you will agree.
What would you do if you knew Chiropractic could help you live a healthier, happier and a more vibrant LIFE?
Chiropractic IS for everyone: newborns, children, pregnant women, athletes, adults and senior adults. We see people who have pain and disease and people who are striving for optimal health.
BACK INTO MOTION CHIROPRACTIC of Pearland is a place where people come and feel like it is their second home. It is about LIFE, people, and reclaiming health.
The friendly atmosphere and peaceful music are a daily theme. BACK INTO MOTION CHIROPRACTIC is a safe oasis which facilitates your best possible chiropractic adjustment, and the well-being of your body, mind and spirit
At BACK INTO MOTION CHIROPRACTIC, we serve the exceptional chiropractic experience!
PEARLAND'S ORIGINAL SOURCE FOR NON-SURGICAL
SPINAL DECOMPRESSIVE THERAPY
The "Alternative to Back Surgery"
State of the Art Digital X-ray On Site!
> Less Waiting Time > Enhanced Images > Better Diagnosis
(No guessing, don't settle for less in diagnosing your back pain!)

Lightforce Therapy Laser
Pain Relief Without Drugs or Surgery
Back Into Motion Chiropractic Can Treat:
Allergies

Asthma

Back Ache

Carpal/Tarsal Tunnel

Elbow Pain

Fibromyalgia

Headaches/Migraines

Hip Pain

Joint Pain/Problems

Knee Pain

Lower Back Pain

Muscle Tightness and Stiffness

Neck pain

Sciatica

Shingles

Shoulder Pain

Sports Injuries

Stress


TMJ
Treatment and relief are available for all these symptoms, along with many more.